Kids come first at a salon opening soon in Mount Pleasant, South Carolina
Salon owner, Philip Zannella, is excited to share a new option for haircuts with families in the community. Originally from Northeast Ohio, Phil and his family have been visiting the Charleston area since 2011. They recently decided to relocate there full time. Phil knew that in this new chapter of his life he wanted to be his own boss and began researching franchises. That's when he discovered Pigtails and Crewcuts.
"When I first learned about Pigtails and Crewcuts, I fell in love. I fell in love with the business model, the bright colors and fun atmosphere of the salon and the concept of catering to kids. I have two daughters, so I know how important it is to create a stress-free, upbeat, fun salon experience for children. I believe Pigtails and Crewcuts does that and I fell in love with everything about them," he said. "In my opinion, there was a huge need in the area for the services Pigtails and Crewcuts offers. We reached out to several parent groups on social media to see if there would be an interest in a children's salon. There was an overwhelming response that people were looking for this type of service. And now, we are happy to bring it to them. "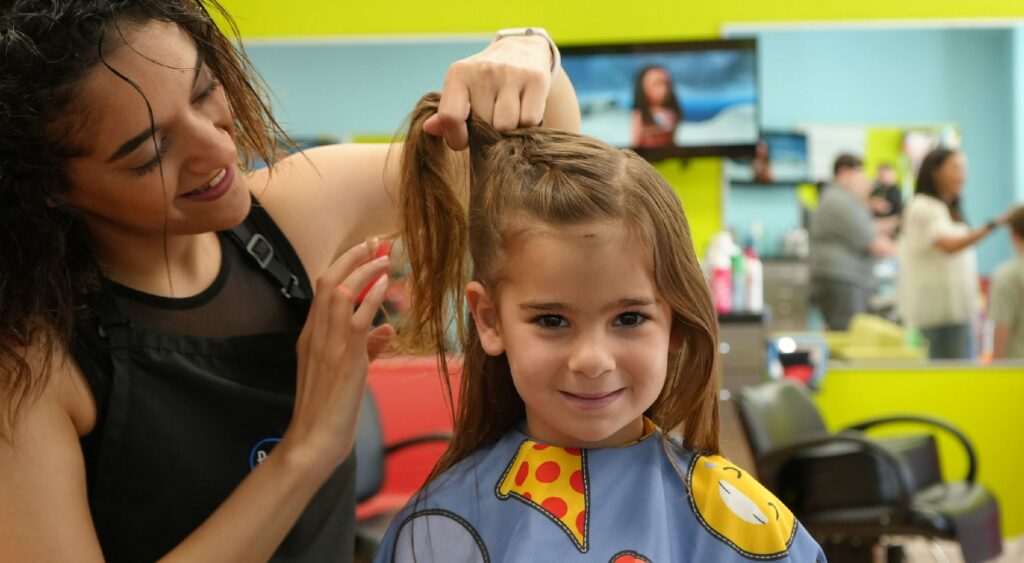 Pigtails and Crewcuts has locations across the United States. They offer children and families a place where fun meets style. They strive to create an environment where every child is welcomed with open arms. The Mount Pleasant salon will offer the same experience that can be found at other Pigtails and Crewcuts locations. This includes vehicle shaped chairs, bright engaging colors and a variety of movies and video games that can be enjoyed before, during and after salon services.  In addition to kid's cuts, the salon will offer braids, updos, shampooing, blow outs, ear piercing, first haircut packages, a retail section packed with hair accessories and gifts and also child friendly hair care products. And they have not forgotten about mom and dad. Services are available for them as well.
As the salon's opening draws closer, so does Phil's excitement for local families to discover Pigtails and Crewcuts. "I can't wait to see the kids' faces and expressions as they get their haircuts and enjoy the entire Pigtails and Crewcuts experience," he shared.
The Mount Pleasant salon will be located at 620 Long Point Road in the Belle Hall Shopping Center next to Harris Teeter. It is expected to open in early November. To keep up with the latest progress and updates from Pigtails and Crewcuts Mount Pleasant, stay tuned to link fb, insta & www. 
About Pigtails and Crewcuts: Pigtails and Crewcuts is a children's hair salon franchise created by parents for kids to offer a stress-free haircutting experience for the whole family. In addition to hair care services, Pigtails and Crewcuts offers a custom line of kid centric hair products and accessories, gifts. Some locations also offer private party rooms for celebrations. To learn more or to find a salon near you, please visit www.pigtailsandcrewcuts.com. To learn more about franchise options, please visit www.pigtailsandcrewcutsfranchise.com