As summer comes to an end and the anticipation of a new school year builds, Pigtails & Crewcuts is the go-to destination for getting your child's back-to-school haircut. Our salon specializes in haircuts for kids, ensuring a fun and stress-free experience for both children and parents alike.

From the moment you step into our vibrant and child-centric environment, you'll feel at ease knowing that your child's haircut is in expert hands. Our highly skilled stylists are trained in working with children of all ages and personalities, making sure your little one feels comfortable and excited about their new look.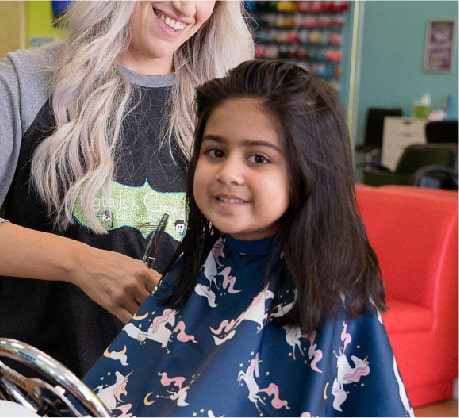 With age-appropriate styles and a keen understanding of the latest trends, our stylists will help your child find the best haircut that suits their personality and sets them up for a confident and successful start to the school year.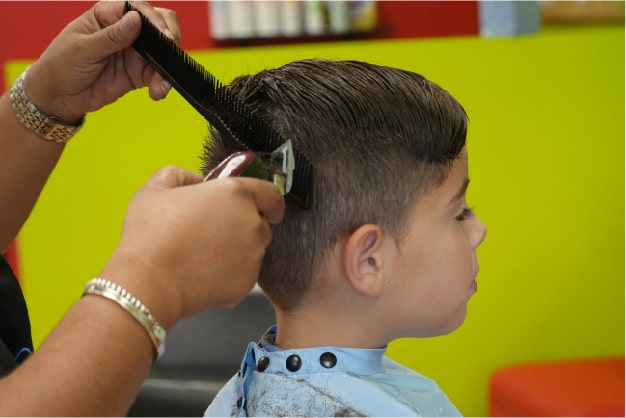 At Pigtails & Crewcuts, we prioritize safety and create a worry-free environment for parents. Our salon uses child-friendly tools and takes extra precautions to ensure a secure and enjoyable haircutting experience. With our wide range of entertainment options, including movies, and treasures, your child will be happily occupied while our skilled stylists work their magic.
We believe that a back-to-school haircut should be more than just a routine task; it should be a memorable and positive experience. That's why we offer special rewards such as dums dums, animal crackers, and even treasures from our treasure chest. When you choose Pigtails & Crewcuts for your child's back-to-school haircut, you're not just getting a haircut – you're creating lasting memories and instilling confidence in your child as they step into the new school year with a stylish and fabulous look