Many parents wonder when the right time is to get their child's first haircut. While there is no set age for a child's first haircut, there are some signs to look out for that may indicate it's time for a trim at Pigtails & Crewcuts.
One of the most common signs that a child needs a haircut is when their hair starts to get in their eyes or obstruct their vision. This can be particularly frustrating for a child and can even lead to eye irritation or infection if not addressed.
Another sign that it is time for a haircut is when the child's hair starts to become tangled or matted. This can happen more easily with longer hair and can be difficult to manage without regular haircuts.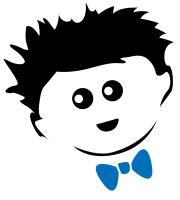 Some parents choose to wait until their child's first birthday to get their first haircut, while others prefer to wait until the child's hair is long enough to style. Ultimately, the timing of a child's first haircut is a personal choice and will depend on individual needs and preferences.
When it comes to choosing a haircut for your child, it is important to consider their hair type, and lifestyle. Speak with your stylist at Pigtails & Crewcuts or visit our StyleChat section of our national website to view what styles would work best for your child's hair and personality.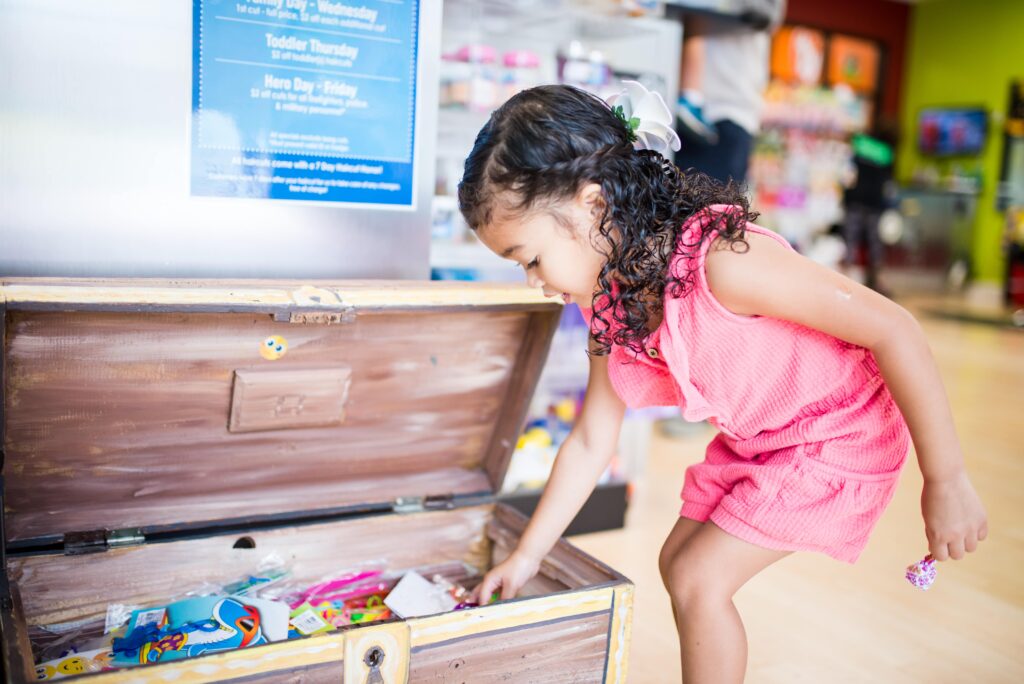 It is also important to make the haircutting experience a positive one for your child. We have distractions like kid friendly snacks and movies to keep them entertained. Be sure to praise and reward them for their patience and cooperation. We offer a treasure chest filled with prizes that your child can visit after the haircut!
In conclusion, there is no set age for a child's first haircut, but signs like hair in their eyes or tangling may indicate it is time to schedule an appointment. Consider your child's hair type and lifestyle when choosing a style and make the experience a positive one with distractions and positive reinforcement. With a little patience and planning, your child's first haircut can be a fun and memorable experience.