Cradle cap, also known as infantile seborrheic dermatitis, is a common scalp condition that affects many newborns and infants. Although it is harmless and usually clears up on its own, it can be unsightly and concerning for parents. If your little one is experiencing cradle cap, there are simple and effective ways to care for their scalp and promote healthy skin. In this article, we will share some tips on caring for cradle cap.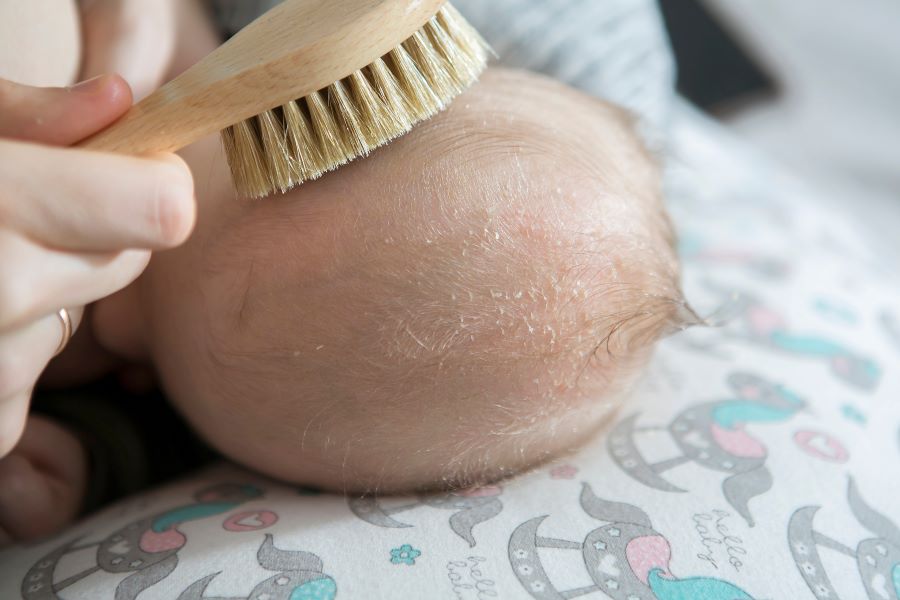 When dealing with cradle cap, it's important to adopt a gentle approach to scalp care:
Regular Scalp Washing: Wash your baby's scalp regularly with a mild baby shampoo, like Original Sprout. Gently massage the shampoo onto the affected area, using your fingertips. Be sure to rinse thoroughly to remove any shampoo residue.
Avoid Scratching or Picking: Although it may be tempting, avoid scratching or picking at the scales. This can lead to skin irritation or infection. Instead, focus on gentle washing and moisturizing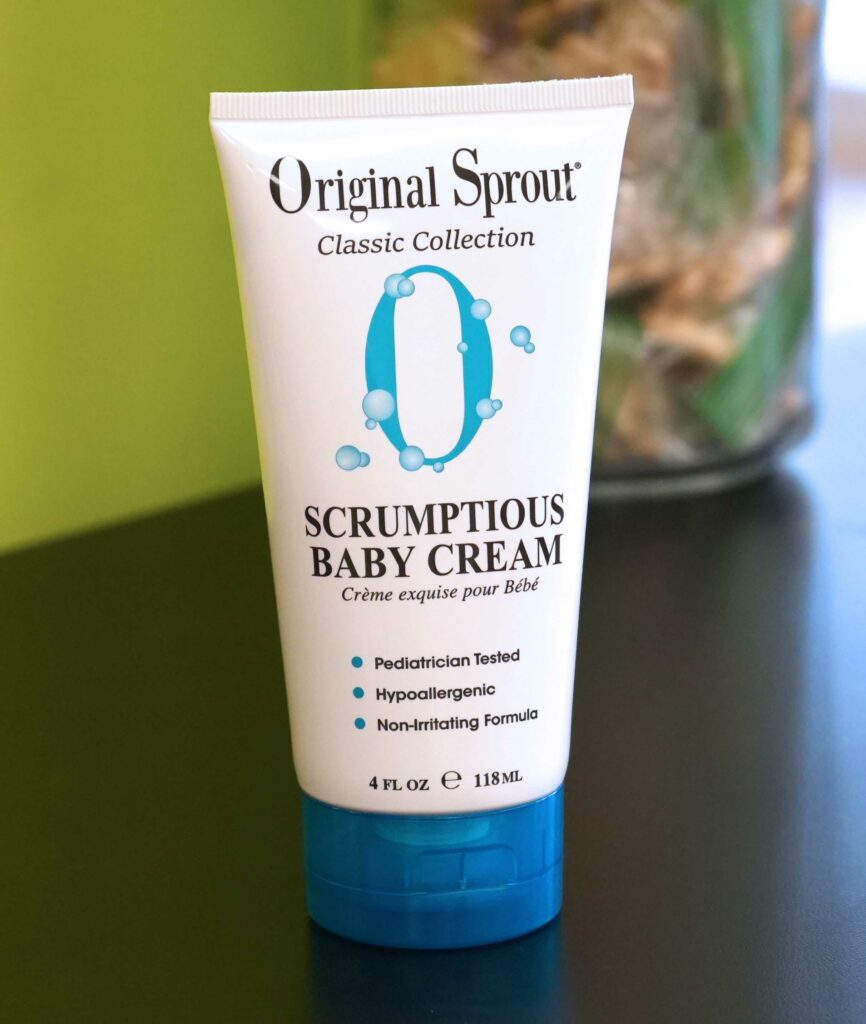 Proper moisturizing can help soften the scales and promote healing:
Apply a small amount of petroleum jelly, baby oil, or Original Sprouts Scrumptious Cream to the affected area before bedtime. This helps to loosen the scales and makes them easier to remove during the next washing. Gently massage the product into the scalp using circular motions.
Brushing your baby's scalp can help remove the scales and stimulate circulation:
Use a soft-bristled brush, or a fine-toothed comb specifically designed for infants. Before brushing, apply a small amount of product to the affected area to soften the scales. Gently brush in a circular motion, starting from the center of the affected area and working outward.
Take care to be gentle while brushing to avoid causing discomfort or irritation to your baby's delicate skin.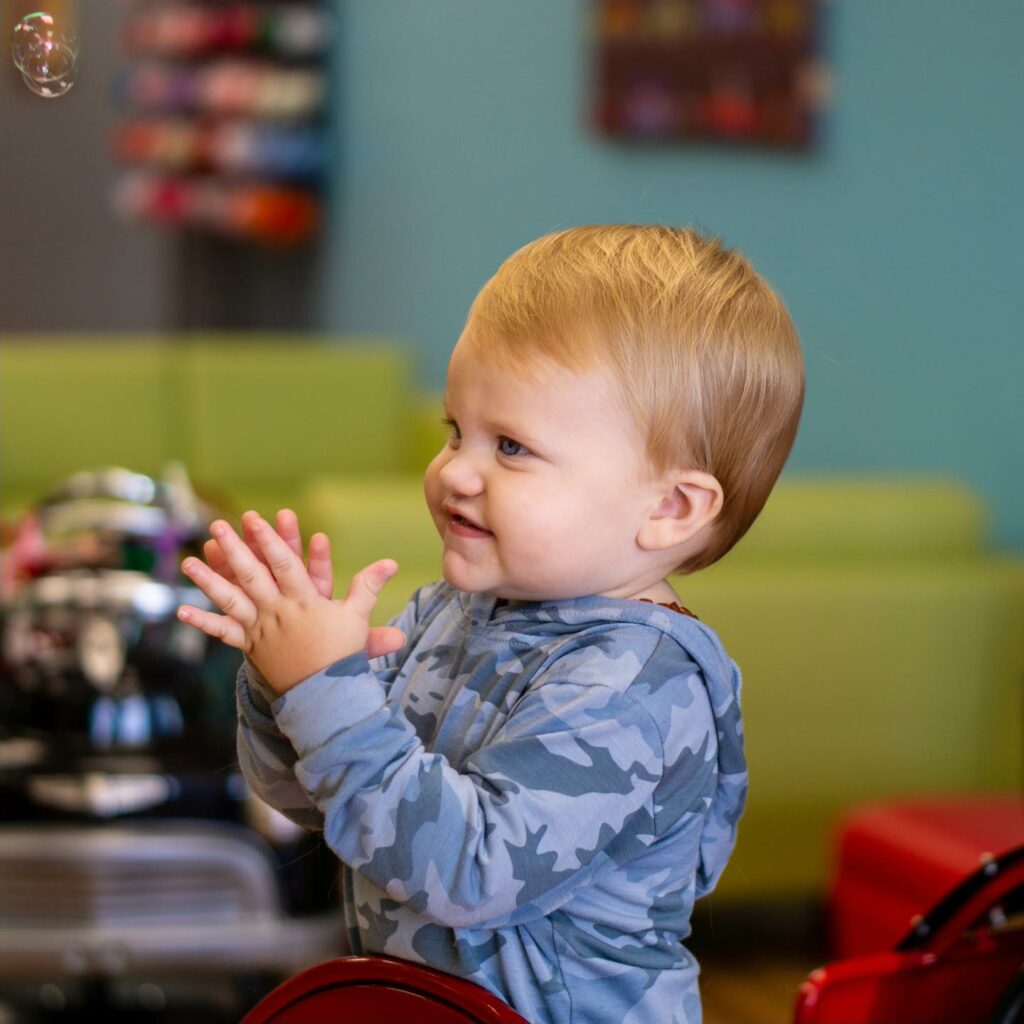 Caring for cradle cap requires a gentle and consistent approach. By following these tips on gentle scalp care, moisturizing, and gentle brushing, you can effectively manage and treat your baby's cradle cap.
Remember to be patient and consult your pediatrician if the condition persists or if you have any concerns about your baby's skin health. With proper care, your little one's scalp will be healthy and clear in no time.
Visit Pigtails & Crewcuts for kid-friendly haircare products.