Parents and Guardians: The Pigtails & Crewcuts Mount Pleasant family knows that getting a first haircut can be a memorable and exciting experience for both you and your child! However, it can also be a bit intimidating and overwhelming for young children who are not used to sitting still for long periods or having someone work near their head. Luckily, we have some tips to help prepare your child for their first haircut! 
Talk to your child about what will happen during the haircut and reassure them that it won't hurt.


Show them pictures or videos of children getting haircuts so they can see what to expect.


Consider bringing along a special toy or comfort item to keep your child occupied and comforted during the haircut.


Choose a time of day when your child is usually at their best and most cooperative.


Consider letting your child watch you get a haircut beforehand so they can see that it's a normal and routine activity.


Finally, stay positive and upbeat throughout the haircut, praising and rewarding your child for their bravery and cooperation. 
With these tips, and utilizing our First Haircut Package, you can help ensure that your child's first haircut is a positive and memorable experience!
Our First Haircut Package not only comes with a great haircut, you will receive a personalized keepsake card with your baby's name, haircut date, cute photo, and a locket of hair.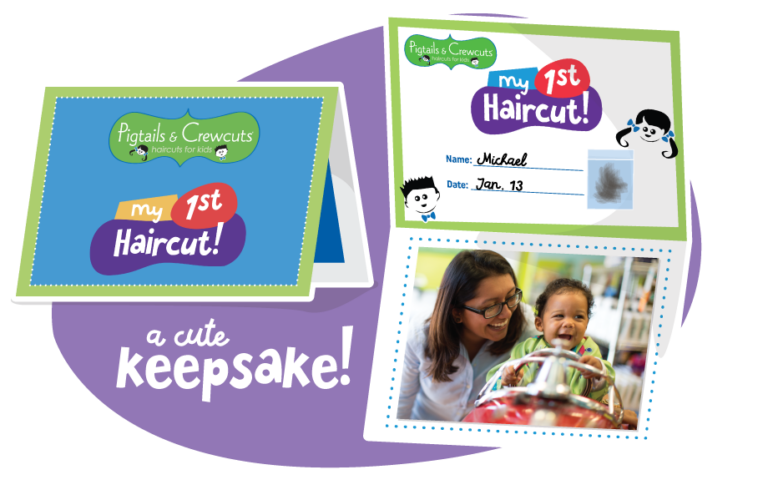 Check out the video above for more information on what your child's awesome first haircut will be like when you choose Pigtails & Crewcuts Mount Pleasant! Click the link below to book now; we hope to see you soon and have you as part of the family!