In today's fast-paced and competitive job market, finding the right salon can be an overwhelming task. Pigtails & Crewcuts job fairs present a unique opportunity for Hair Stylists & Salon Assistants to connect with potential franchisees (owners) and showcase their qualifications, and personalities. A job fair offers a multitude of fresh job openings and a chance to make a lasting impression on prospective employers. Let's explore the benefits for making the most of a salon job fair.
Several Job Opportunities
One advantage of attending a salon job fair is the number of job opportunities. Franchisees participating are actively seeking new talent to fill Hair Stylist and Salon Assistant positions within their children's hair salons. This means that job seekers can explore a diverse range of salon cultures, geographic locations, and positions all at one job fair. Whether you are in school, a recent cosmetology graduate, barber graduate, a career changer, or simply looking for a new challenge, a job fair can be an ideal platform to find the right fit for you and your style.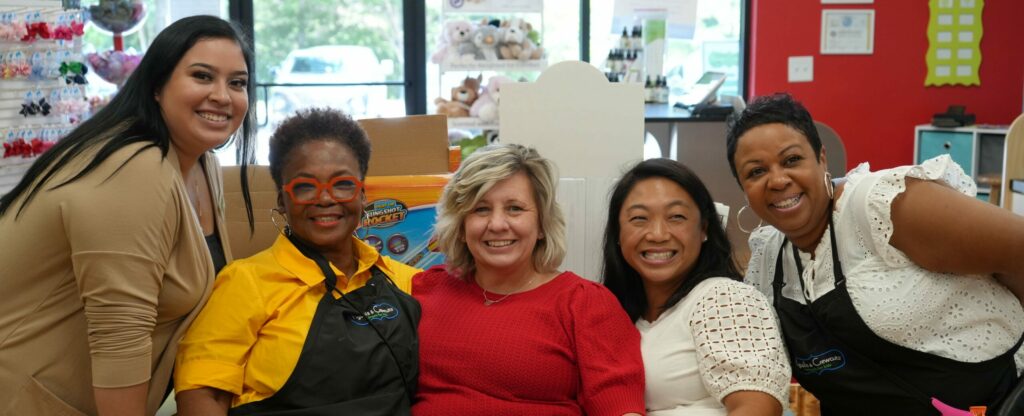 Direct Interaction with Employers
Unlike the traditional job application processes, where resumes are submitted online and often go through layers of screening, a Pigtails & Crewcuts job fair allows for direct interaction with potential employers. This face-to-face interaction provides the opportunity to make a memorable impression and stand out from the competition. It enables job seekers to showcase their personality, communication skills, and enthusiasm for the role, which can be challenging to convey through a written application or online.
Learning About Pigtails & Crewcuts Culture
While job descriptions and online research can provide some insights into a salon's culture, a job fair offers a chance to experience it firsthand. Engaging with the salon franchisee will allow job seekers to gain a deeper understanding of a company's values, and work environment. By directly interacting candidates can assess whether the company's culture aligns with their own values and career aspirations.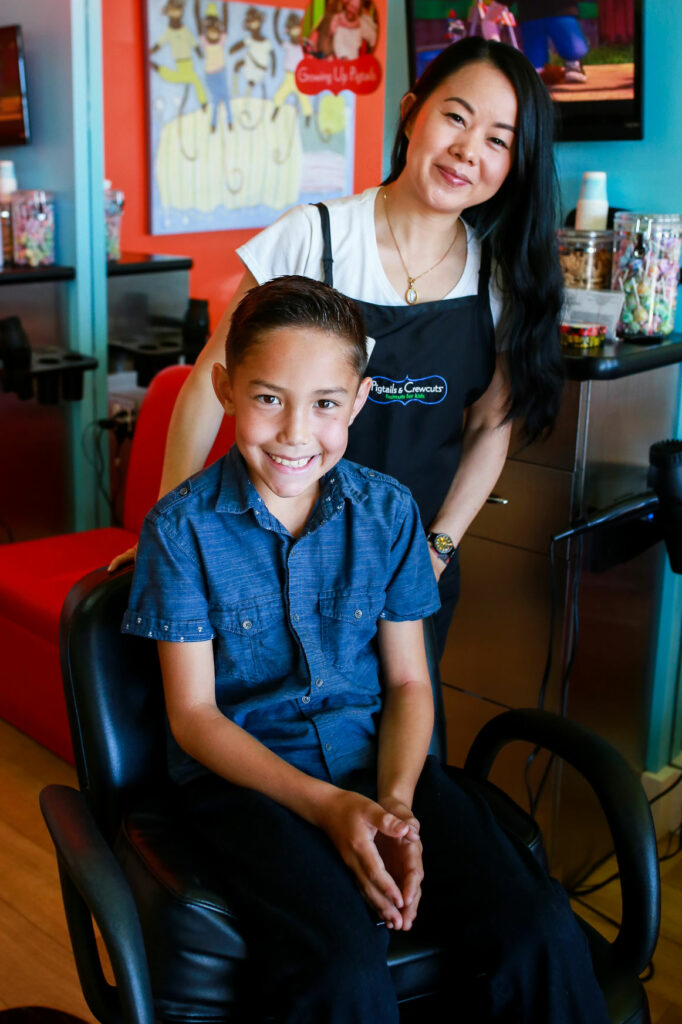 Showcasing Skills and Qualifications
A Pigtails & Crewcuts job fair is an excellent platform for demonstrating your skills and qualifications. Our job fairs offer opportunities for on-site interviews and applicant questions. Therefore, it is crucial to come prepared with a resume. By showcasing your abilities and passion for the industry, you can leave a lasting impression and increase your chances of securing a fun and stable position with our children's salon.
Check Out Our Job Fair!
Pigtails & Crewcuts in Atlanta and the surrounding Metro areas will be hosting a job fair on
June 22nd, 2023
10:00 am to 7:00 pm
Pigtails & Crewcuts – Smyrna/Vinings
2355 Cumberland Pkwy SE, Suite 100
Atlanta, GA 30339
Attending this job fair can be a game-changer in your job search journey. It offers a variety of opportunities for direct interaction with employers, insights into salon cultures, and a chance to showcase your skills and qualifications. By embracing this opportunity and preparing well, you can maximize your chances of finding the perfect job that aligns with your career goals and aspirations. So, step into the world of possibilities that awaits you at Pigtails & Crewcuts: Haircuts for Kids.