In today's fast-paced world, it can be challenging to find genuine and authentic experiences for ourselves, let alone our kids. We know choosing a children's salon to take your kids to can be overwhelming, especially when you see thousands of reviews online that may or may not be legitimate. All our online reviews are 100% authentic. Our hair salon is one place where authenticity reigns supreme – Pigtails & Crewcuts in Jacksonville, FL. We believe that every child deserves a hairstyling experience that is dependable, ensuring not only a stylish outcome but also a joyful and memorable adventure. Join us as we explore the magic of our children's hair salon and how it provides an unparalleled authentic experience for your little ones.
Stepping into a Pigtails & Crewcuts hair salon is like entering a wonderland tailored specifically for kids. From the moment they walk through the door, children are greeted with a vibrant and inviting space, brimming with colors, playful decor, and friendly staff. Our manager "Joy" has years of experience working with children and families. And yes, her name is Joy.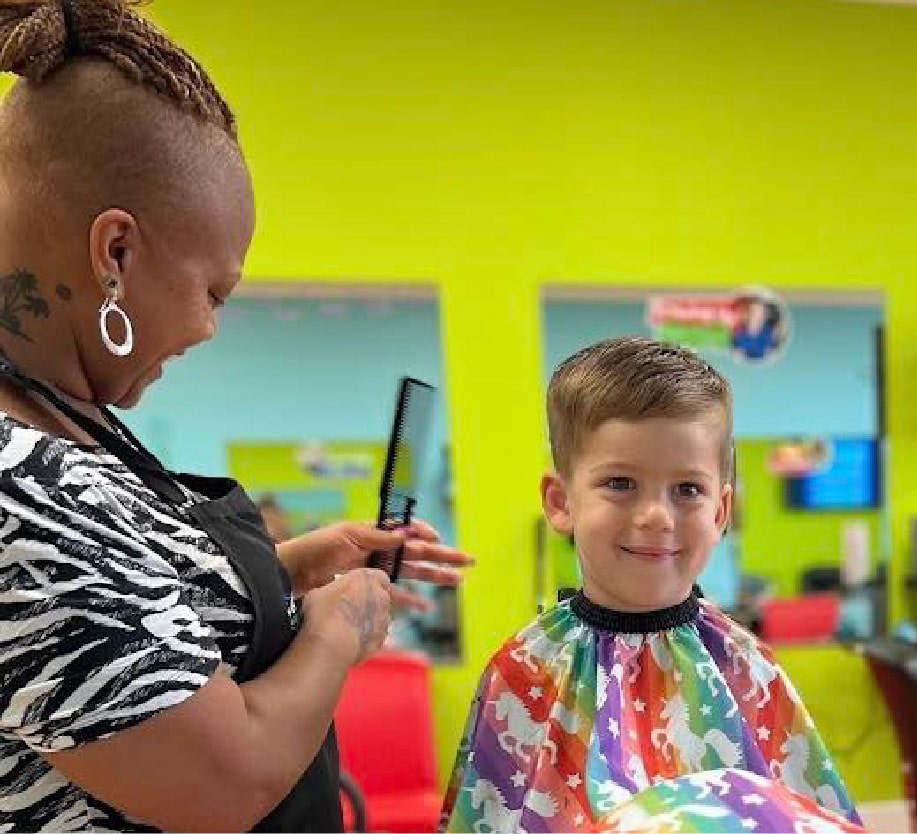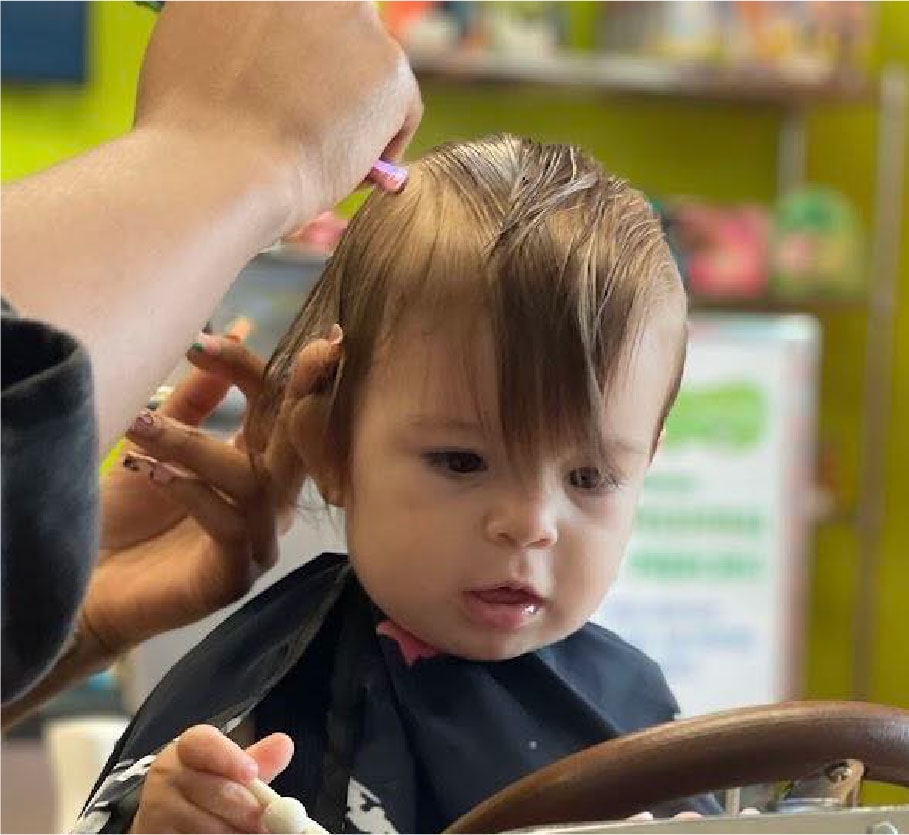 Authenticity starts with understanding each child's unique needs and desires. Our experienced stylists take the time to connect with your child, engaging in friendly conversations to ensure they feel heard and valued. Through personalized consultations, we strive to create a hairstyle that not only complements their personality but also boosts their confidence. We believe that when children have a say in their appearance, they develop a sense of self-expression and independence.
At our children's hair salon, we prioritize using kid-friendly tools and techniques that ensure a comfortable and enjoyable experience for our young clients. From specially designed brushes and combs to gentle hair products, we pay attention to every detail to ensure that your child's hair is treated with care. By using tools and techniques tailored to their needs, we create a safe and stress-free environment where children can relax and have fun.
To further enhance the authenticity of our salon experience, we offer a range of entertainment options to keep children engaged and entertained throughout their visit. Whether it's watching their favorite kid friendly movie, playing interactive games, or playing on our train table, we understand that a happy child is more likely to have a positive experience. We aim to make every moment at our salon memorable and enjoyable.
We firmly believe that authenticity extends beyond the salon chair. That's why we participate in community-building events to foster connections among children and their families. From themed dress-up days to charity drives and educational workshops, our salon serves as a hub for creating lasting memories and meaningful relationships. These events provide opportunities for children to develop social skills, expand their horizons, and embrace the joy of being part of a larger community.