We love children, period. Our business is deeply family oriented. When owner Wade Brannon took his children to the original Pigtails & Crewcuts salon, they had such a great experience that Wade immediately saw the opportunity. He knew he could grow a business based on family values.
If you love children and being part of a family, you'll love our salons. Children are at the core of everything we do. We designed a safe, welcoming, engaging environment that moms, dads, and kids love. From our play area to TV shows and movies, from themed chairs and plenty of toys, kids have fun in our salons. Sometimes they hardly notice the haircut.
Adult salons are not for kids. Nothing in an adult salon speaks to young children. But at Pigtails and Crewcuts, everyone speaks kid. We work hard to ensure that every child enjoys their experience starting with our Kids First Haircut Package.
If you are a caring and honest person with a positive outlook, we want to meet you!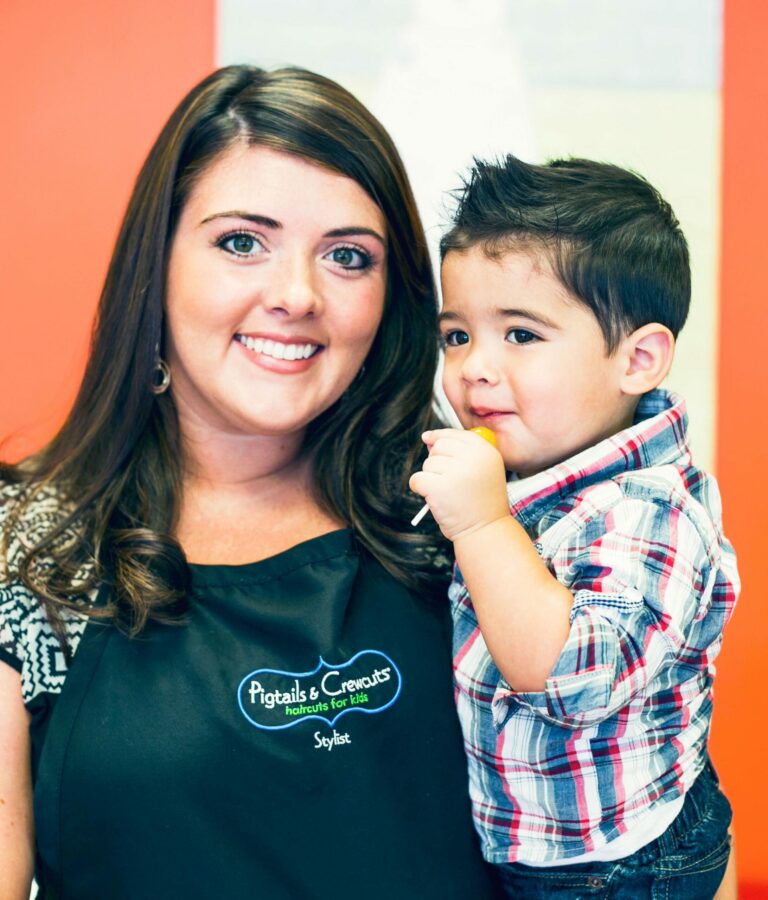 We offer our stylists a flexible family-friendly schedule. Not only do we love children, but we love working moms and dads, too. We believe in families so much that we built work-life balance into our core values.
If you appreciate honesty and fairness, and want to work for a business with integrity, then you'll feel at home here. Everyone pulls together with the same goal of making every child feel comfortable and special.
You'll enjoy limited family friendly hours. You can choose to work full-time or part-time, but never overtime and no late nights or bleary-eyed mornings.
Although we do basic haircuts for parents who want to join their kids, we do not offer adult hair services. We keep the focus on the kids. You won't have to learn crazy technical stuff, color or perms, or the tools adult salons use.
Our focus is on the simple things: family, fun, and great haircuts. Kids leave our salons happy and looking fabulous because we stay focused on the goal. All of our stylists are licensed professionals who earn competitive compensation.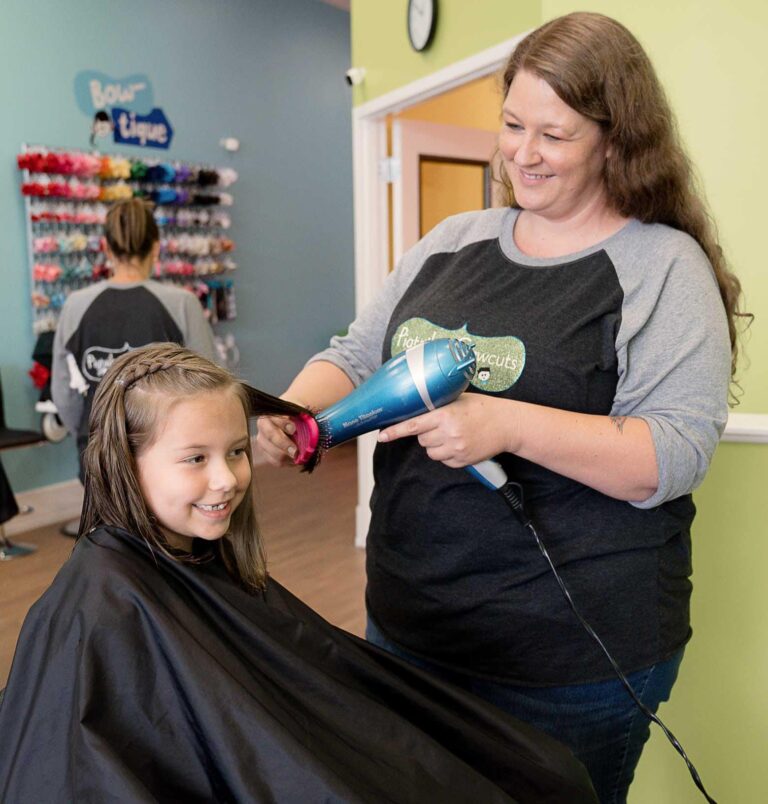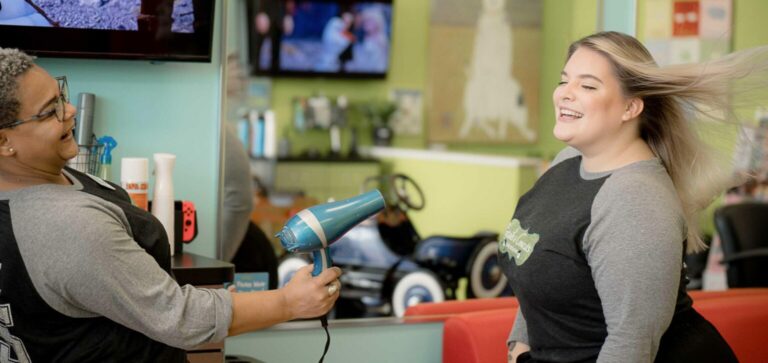 If you aren't having fun at your current job, why are you doing it? Pigtails and Crewcuts is a fun place to work! We even built fun into the design and colors of our salons.
If you want to play instead of work and can relate to kids on their level, you'll have the time of your life when you join us.
Kids and parents can relax and have fun because our staff knows how to have a good time and how to share it with our customers. Every day is different and exciting, and you'll never get bored.
5. The Best Haircut Experience
Because we focus on kids, families and children get the best haircut experience. If you believe in that goal, we welcome you to become part of our family. We want you to be successful and we have the leadership and values to support you.
Together, we can make a positive impact on the lives of children and families in Smyrna and Vinings through a simple haircut, living our values, and giving back to the community.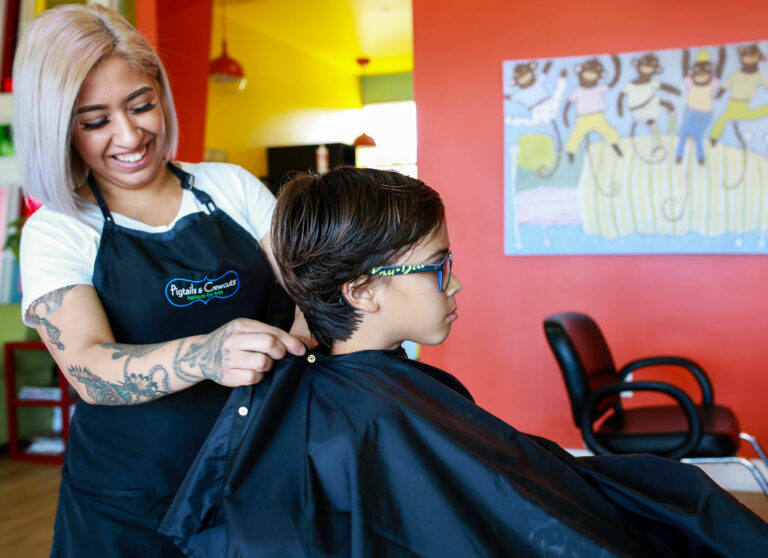 We invite you to join the Pigtails and Crewcuts family. If you want to work in a place that feels like home, then reach out today or stop by a salon and see the action for yourself. This might be the perfect job for you!