If there's one thing we know, it's that books written by the whimsical and wacky Dr. Seuss are always among our customers' favorites. His books teach us many great lessons, especially about being our unique selves, and we always enjoy honoring his birthday in our salons with our stylists sporting their most Whoville-worthy looks.  Here are a few styles we like that are perfect for adventures that will take your kids here, there, and everywhere!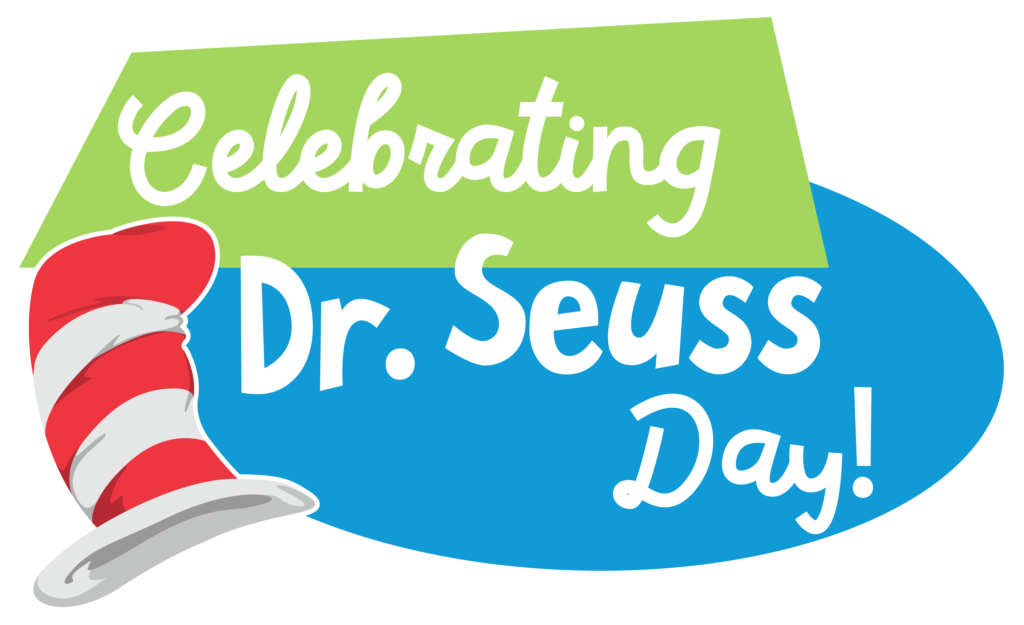 Crazy Braids Inspired by the Whos of Whoville
This style isn't too difficult to create. You'll need the following supplies: 
Pipe cleaners

Crafting wire

Hair elastics

Colorful accessories such as ribbons or bows to complete the look
To start:
Gather your child's hair into several ponytails along the center of his or her head

Then braid the ponytails, using crafting wire and pipe cleaners to shape and connect each section

Then, adorn with lots of colorful ribbons, clips, or bows to your liking
Cartoon Classic Cindy-Lou 'Do
For this look you will need:
Hair elastics
Pipe cleaners
Hair bows
If you need a simpler look, you can't go wrong with a hairstyle and costume inspired by Cindy-Lou's look from the 1966 cartoon. To achieve the hairstyle:
Pull your child's hair into pigtails (either half-up or all the way up, you choose)

Wrap pipe cleaners around each pigtail and make sure to squiggle them a bit on the taller ends to match Cindy-Lou's 'do.

Add a bow on each pigtail

Dress your child in a pink top for the full effect
This look works best on kids with long hair. You'll need the following supplies:
A small, empty plastic drink bottle

Hair elastics and clips

Bobby pins

A few hairbows
Cindy-Lou Who is one of Dr. Seuss' most iconic characters not only for her role in helping transform the Grinch's view of Christmas, but also for her hairstyle in 2000 blockbuster movie. To create the style:
Section off a portion of your child's hair at the top of their head and secure it to the side with a clip

Then, split the rest of his or her hair in half to the left and right. Braid these sections all the way to the ends and secure them with hair elastics

Next, place the plastic bottle at the middle of your child's hair on the top of their head (the portion you sectioned off at the beginning). Bring the hair up to cover the bottle all the way to the top and all the way around, securing it with a hair elastic at the top of the bottle

Now bring each of the braids up the side and attach them near the bottom of the bottle with the bobby pins. If desired, you can curl the ends of the braided portions as well as the hair covering the top of the bottle. Remember to use a heat protectant product to avoid damaging the hair 

Finally, adorn your child's Cindy-Lou up-do with bows to complete the look
For this look you will need:
A black top and pants

A red bowtie (or a ribbon)

Poster board or construction paper

Markers or paint

Paper plates

A stapler or tape.
If your child's hair is shorter or they don't want to sit still for a detailed Seuss-inspired hairstyle, that doesn't mean they have to miss out on the fun. It's easy to create a Cat in the Hat costume! To make the hat:
Take a piece of poster board (cut in half longways) or construction paper

Paint or color red stripes on it. If needed, tape off your stripes to make it easier for little ones to know where to paint or color

Cut the center out of a paper plate, about the size of your little one's head

Once the poster board or construction paper is dry, tape or staple it to the remaining portion of the paper plate with the stripes placed horizontally to create the cat's hat
More Whimsical Seuss-Inspired Styles
Need additional ideas for hairstyles fit for celebrating Dr. Seuss' birthday? Grab some hair elastics, a comb or brush, bobby pins, and perhaps some colored hairspray, bows, ribbons, and other craft supplies, and give these ideas a try.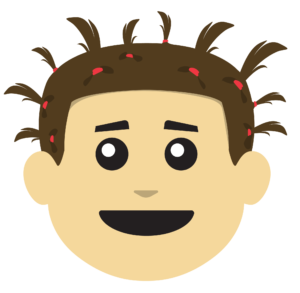 This is a great option for shorter hair and kids of all ages. Plus, it's quick and easy for moms and dads to pull off.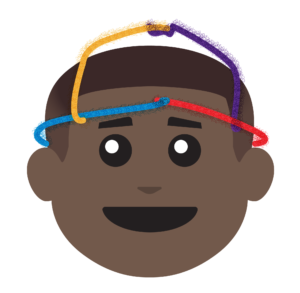 Grab some pipe cleaners in an array of colors and create a simple web your child can place on his or her head.
Spiky & Blue (Thing 1 & Thing 2)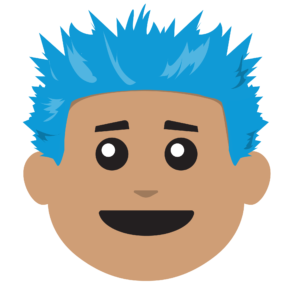 Get some blue spray-in temporary hair color and recreate this spiked style. It's a great look for siblings or best friends for Dr. Seuss Day fun! The costumes are easy to recreate as well – all you need are red pants and tops, and either black and white fabric paint or you can print off the Thing 1 and Thing 2 labels and secure them with fabric tape.
While it's fun to experiment with wacky hairstyles on Dr. Seuss' birthday, we know that's probably not your go-to daily look. The team at Pigtails & Crewcuts is here to help you and your child find the best haircut that is as unique as your child. Contact your local salon today to schedule your next appointment!