How to Ask Your Child's Hairstylist for the Haircut You Want
When it's time for your child's haircut, do you find it challenging to give the stylist a description of the haircut you want? Do you feel unsure of what questions to ask? Are you the type that takes pictures to help illustrate the type of cut you want, but aren't sure if it will work for your child's hair? 
You're not alone. When you're not familiar with the different types of hairstyles or your child's hair type, it can be hard to know what questions to ask. To help you feel more confident and ensure that your child's next haircut not only looks great but is also easy for you to manage at home, we're sharing some helpful tips so you can have your questions ready for your stylist.
Be Familiar With The Names of Different Haircuts
Fades, bobs, lobs, tapered cuts, and the list of styles goes on! We advise learning a bit about the different hairstyles before you head to your local Pigtails & Crewucts so you can give your child's stylist a clearer picture of the cut you want. If you don't know the specific style name or aren't sure, don't be afraid to ask your stylist. Our Style Book is also a great place to learn about different hairstyles for kids.
Use Pictures to Illustrate What You Want
Bringing pictures of the style you want is another great way for our stylists to learn about the look you and your child want to achieve. Our stylists will consult with you prior to the cut to talk about the styles you are considering and your child's hair so they can provide expert advice to ensure you'll love the final result. In addition to our Style Book, Pinterest is another great place to find haircut inspiration for your child's next visit.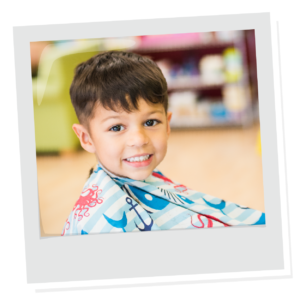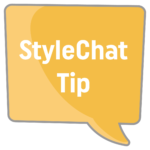 StyleChat Tip
When looking at pictures, try to find people whose hair texture is similar to your child's (curly, straight, etc.). If you're not sure, this is a great question to ask your stylist.
Think About How Much Time You Have to Style Your Child's Hair
As you're consulting with your child's stylist, don't be afraid to ask about how much time you can expect it to take to replicate the look at home. A fancy 'do with lots of curls might be cute for a special occasion but not something you can realistically do everyday, so be mindful of that and ask your stylist to help you find a look that will look great on lower maintenance days when you don't have time to do an all-over style. 
Hair Type and Texture Matters
Every child's hair is different–especially when it comes to the texture of his or her hair! Your stylist will be able to address any concerns you have about a particular haircut and how you can achieve that look based on the texture and thickness of your child's hair with expert recommendations. Certain cuts may work for those with thick, curly hair but not as well for children with fine, straight hair.
Be Direct and Specific
As you discuss the desired hairstyle with your child's stylist, don't hesitate to be direct with your wishes. If you want to make sure your child's hair reaches his or her shoulders, say it. The more specific you can be, the better we can meet your requests. 
Ask Your Stylist for Recommendations to Keep the Style Going at Home
Once you've settled on a new hairstyle for your child, be sure to ask your stylist for product and styling tips. He or she will be able to tell you which of our kid-centric products will be best for your child's hair type, texture, and their new style, as well as advise on how much product to use to recreate the look at home.
We know describing the style you want for your child's next haircut isn't always easy, but your local Pigtails & Crewcuts stylists are here to help! Don't be afraid to ask questions and express your concerns. We've modeled our experience to include a consultation at the beginning of your child's haircut to ensure we know exactly what you want and deliver an exceptional haircut.