When it comes to recreating your child's new hairstyle at home, we are often asked which hair styling products to use, as well as when and how to use them. We're always happy to help answer our customer's questions, so let's take a look at some different types of styling products and talk about when and how to use them.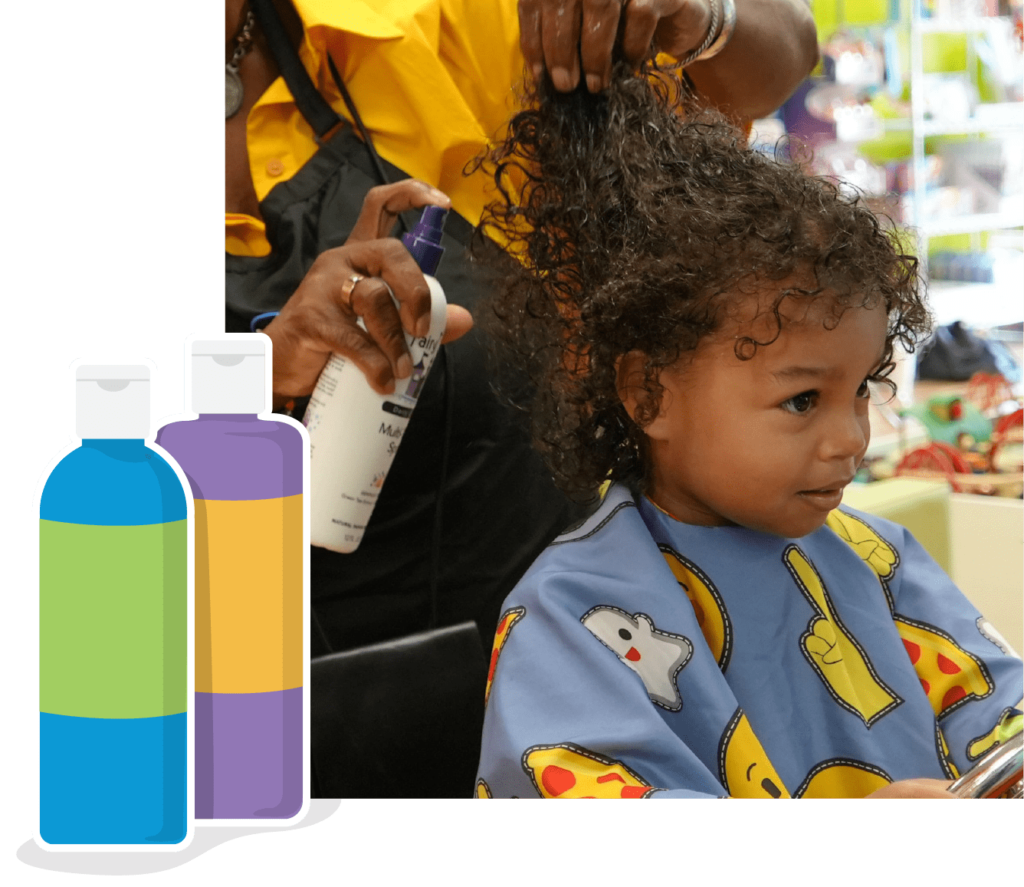 Gels can be used to help shape and style your child's hair as well as fight frizz. The amount to use will depend on factors such as the style you want to achieve, as well as your child's hair texture and length, and whether you're using a spray gel, such as Fairy Tales Curly-Q Styling Spray Gel, or a gel that comes in a tube or tub like Original Sprout Classic Hair Gel or Johnny B. Juniors Gel.

If you're using a spray gel, spritz gel throughout damp hair and finger comb it through. You can scrunch to help shape curls and waves. You can also spritz some spray gel on dry hair to help secure a style if needed.
When using a non-spray gel, start with a dime-sized amount if your child has short hair and a quarter-sized amount for medium-length hair. If your child has long or thick hair, you'll likely need between one and two quarter-sized dollops of gel. Apply the gel to damp or dry hair, depending on the look you want to achieve, and style as needed.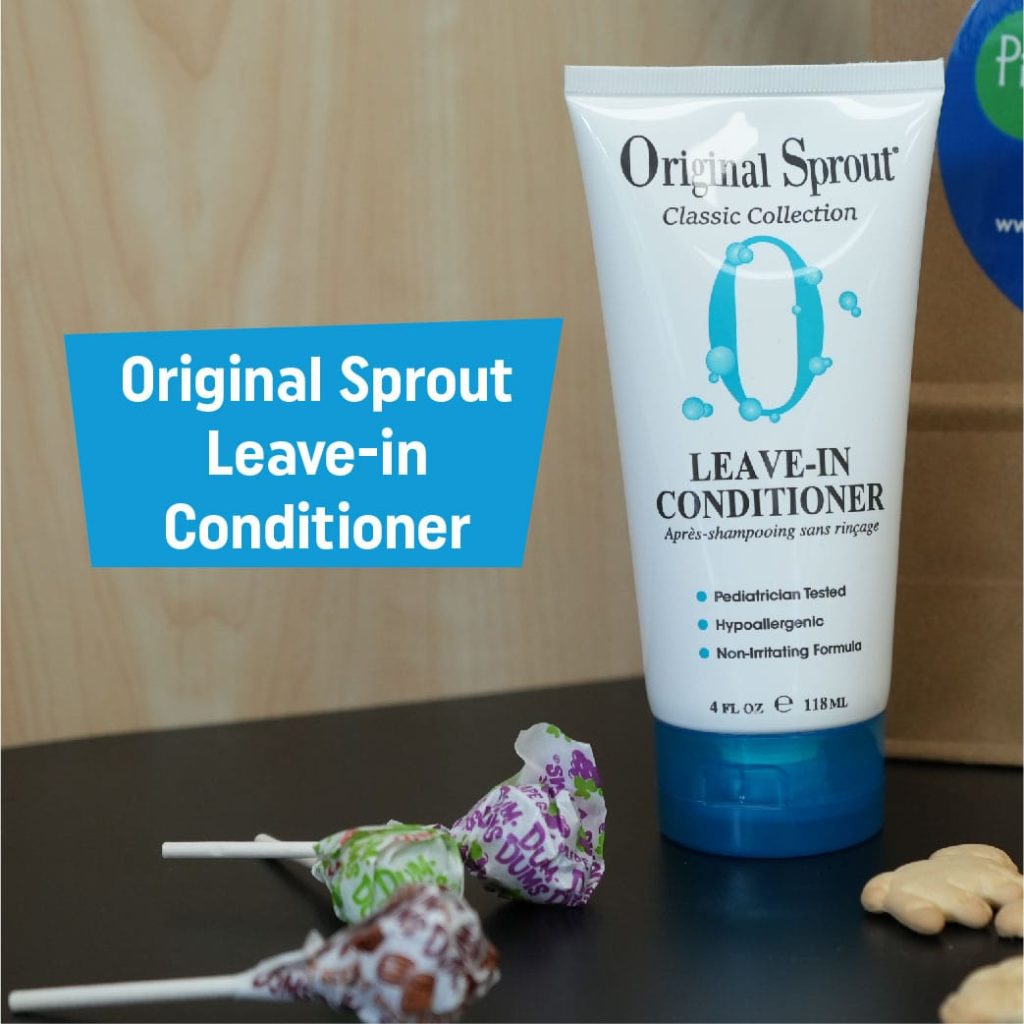 Nourish with a Leave-In Conditioner
Leave-in conditioners are designed to help provide extra nourishment and moisture for dry or damaged hair. Leave-in conditioners often come in a bottle or tube, such as Original Sprout Leave-In Conditioner, or a spray bottle like Fairy Tales Coco Cabana Leave-In Conditioning Spray.
If using a leave-in conditioner dispensed from a tube or bottle, squirt a dime-sized amount into your hands and apply it to the ends of your child's hair for added moisture and softer tresses. When applying a leave-in conditioner from a spray bottle, spray liberally on damp or dry hair and comb through with your fingertips.
Leave-in conditioners are especially ideal for replenishing the hair's moisture after hours at the beach or in the pool. If your child is a swimmer, it can be applied to damp hair before swimming to prevent chlorine damage.
Kids with curly hair may need a little extra moisture for their hair to keep their curls looking smooth and feeling soft. Products such as Original Sprout Classic Curl Calmer can be applied by smoothing through damp hair and combing through. Like gel, the amount you use will depend on the length and thickness of your child's hair. A good rule of thumb is to start with less than you think you need, and add more product as needed.
If your child has more coarse hair, a product like Original Sprout Tahitian Hair Oil can help lock moisture in as well as prevent frizz and control breakage. This gentle product is non-greasy and all you need is a dime-sized amount applied to the ends of your child's hair. It can also be used as an overnight moisture treatment or to help protect hair when you're at the beach or the pool. Plus, Original Sprout Tahitian Hair Oil can also be used to moisturize dry skin.
Taming tangles doesn't have to be a tear-filled experience! If you're having a hard time getting a brush or comb through your child's hair or can see the tangles, reach for a detangler like Original Sprout Miracle Detangler. Spritz the product on wet or dry hair and, using a wide-tooth comb or vented brush, start detangling in small sections at the ends, working your way up.
Tangles are partly caused by product build-up, so consider adding a clarifying shampoo to your routine. This will help remove the build-up.
Whether you're finishing off freshly styled hair or need to tame flyaways, a bit of hairspray will do the trick. To avoid winding up with hair that looks stiff or feels sticky, hold your hairspray can or bottle about eight to ten inches from your child's head and lightly spray their hair to lock in the look.
No matter what style you're trying to create, the stylists at your local Pigtails & Crewcuts can help you find the perfect products and show you the exact amount of product you need to use for your child's style. Simply ask us at your next appointment.
To find a Pigtails & Crewcuts near you, visit our locations page.