You might remember these sparkly hair tinsels from the 2000's. Now it's 2023 and they're back and better than ever! Now called Fairy Hair, Pigtails & Crewcuts salons offer these fun and fashionable hair accessories as an easy and safe way to add some personality into your hair. Interested in checking it out? Here's what you need to know about Fairy Hair.
Made out of synthetic silk, Fairy Hair are strands of tinsel that can be attached to the hair as colorful and shimmering extensions or temporary highlights. It's a great alternative for anyone who wants to bring color into their hair without damage.
How is Fairy Hair Applied?
Fairy Hair can be applied in a number of ways. It's usually tied onto a few strands of hair, however we can use microbeads to attach them to the hair as well. Application is quick, simple and painless, taking only about 15 to 20 minutes.
Fairy Hair is safe for everyone! Fairy hair falls out naturally with your own strands, so it isn't harmful to your hair one bit! They are made out of silk and are even safe to use with heat.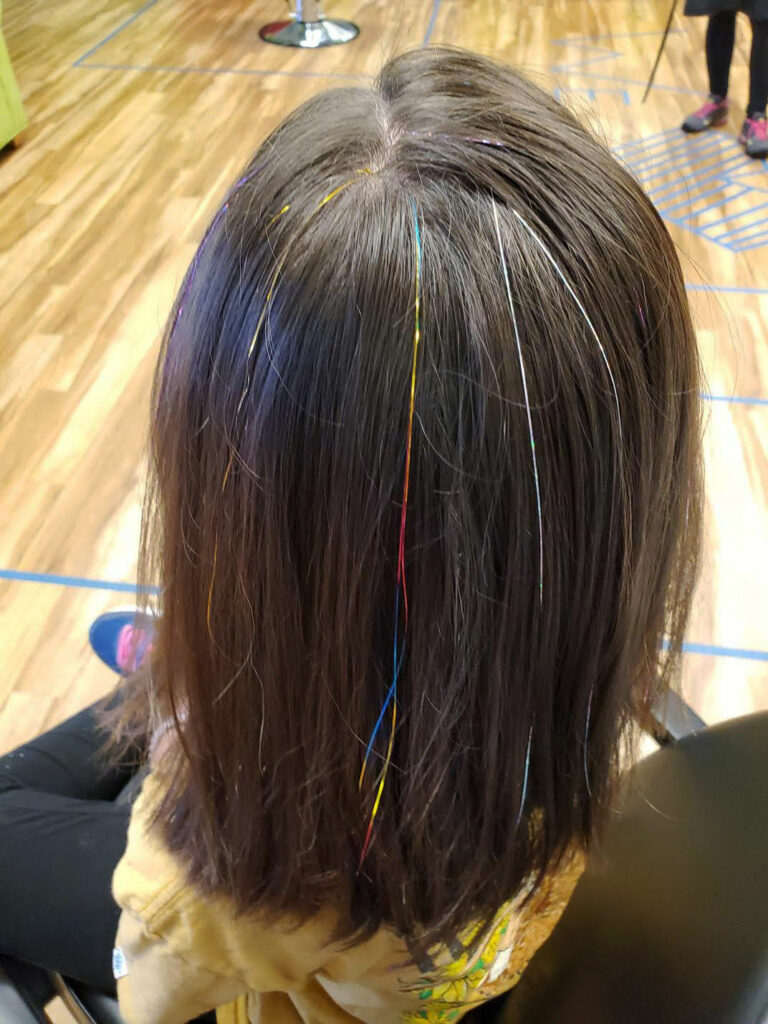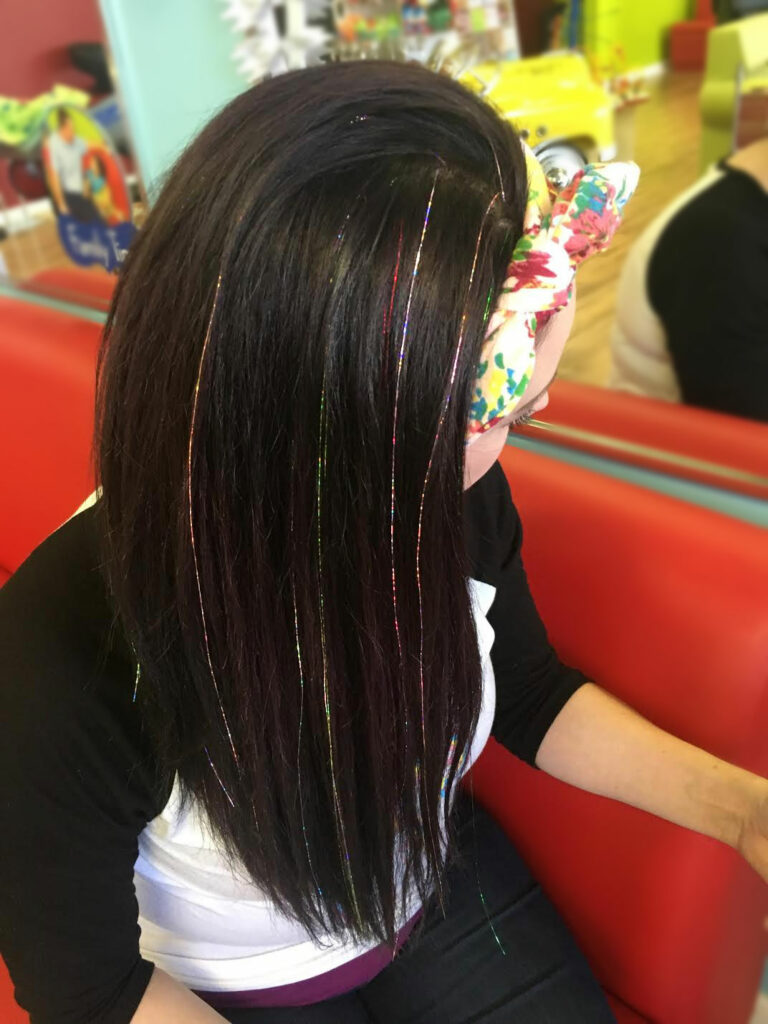 The longevity of Fairy Hair is dependent on care and texture of the hair. At Pigtails & Crewcuts, we guarantee them for 7 days, but with proper care, they can last up to four weeks!
How Do You Care for Fairy Hair?
When caring for Fairy Hair, make sure to brush down below the knot/bead to avoid pulling on them. Gently brush your hair starting at the top of and work your way down. As far as styling, there are no restrictions! Not only can you wash your hair, but you can blow dry it and style it any way you like. Fairy Hair is able to handle heat, so curl or flat iron away!
Ready to shine? Fairy Hair is for everyone; there are no age limits. From tiny babies to grandmas, anyone can rock Fairy Hair. Book an appointment at your nearest Pigtails & Crewcuts salon to get your sparkle on!