Is your baby ready for their first haircut? Pigtails & Crewcuts is here to ease your nerves and worries. Your child's first haircut is an important milestone! That's why we offer our First Haircut Package to make this experience truly special and memorable.
Preparation: Know What to Expect
We know haircuts can be challenging for toddlers, especially their first one. Our salons offer a fun, catered and stress-free environment where stylists specialize in children's haircuts.
During the haircut, your child will have the option to sit on your lap or sit in one of our lively, themed chairs! Check out your nearest salon's Instagram page to look at the environment and chairs they offer. This can also be used as an opportunity to introduce your little one to the salon. Let them become familiar with the space and talk about what you see in the pictures together! It may also be beneficial to talk them through the process of a first haircut so they know what to expect.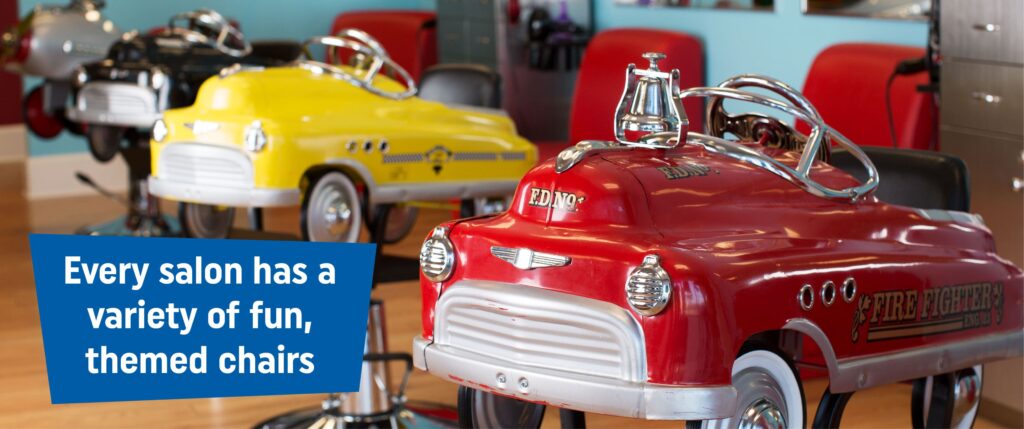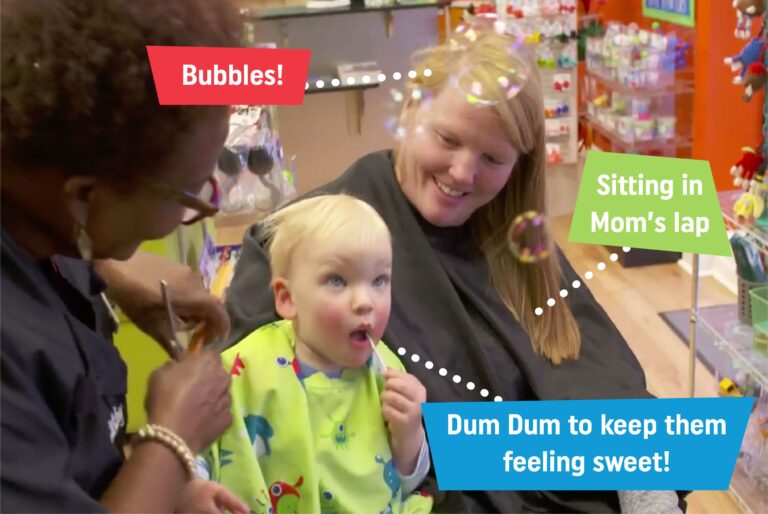 Our goal is to ensure that this is a positive moment for both you and your child. We recommend arriving early to give them time to acclimate to the environment. Our Pigtails & Crewcuts salons are kid-centric, so we have lots of opportunities for children to play and get familiar with the space while they wait.
Once it's time for the haircut, our hairstylists will work with you and your baby to ensure everyone is comfortable. Haircuts are performed in a playful manner that makes the experience stress-free, fun and memorable. We also offer several treats such as Dum Dums and cookies to keep the kids in good spirits!
A Memory to Last a Lifetime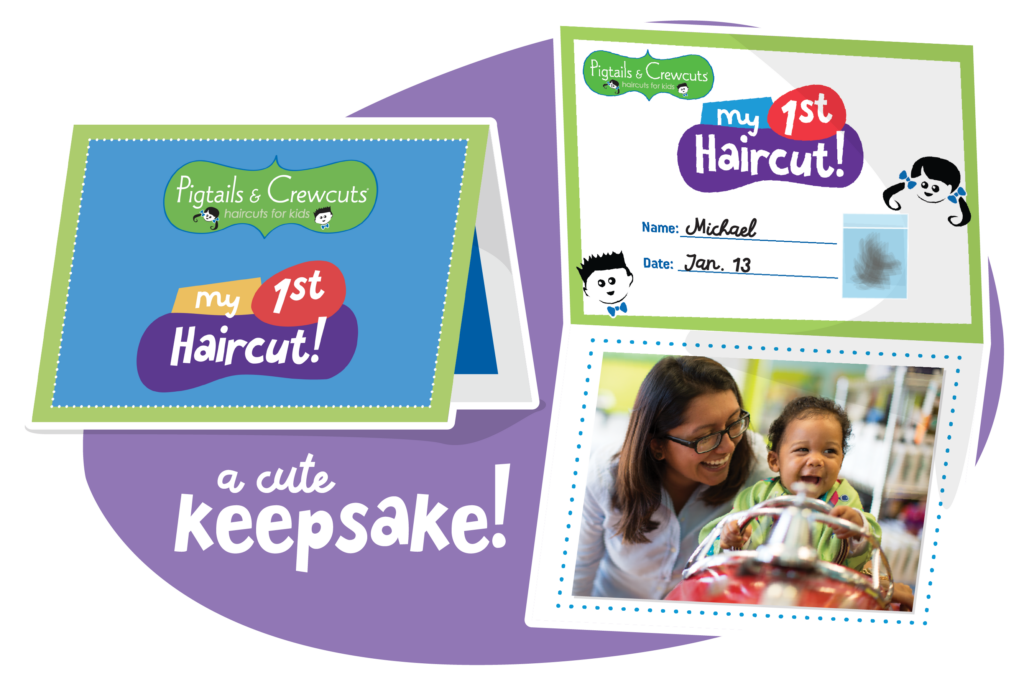 Our First Haircut Package allows you to treasure this milestone forever! The package includes a souvenir card with your child's name, the date of the haircut, a lock of hair and a photo to take home, so your family can look back on this day and smile.