At Pigtails & Crewcuts, we offer a haircutting experience for kids unlike anything you'll find at other salons around town. Our salons were designed for kids by parents and we've fine-tuned our experience so that every kid feels special and every parent feels at ease. Let's talk about how haircuts work at Pigtails & Crewcuts so you'll know what to expect when you visit any of our kid-friendly salons across the country.
Each Pigtails & Crewcuts salon is staffed with friendly stylists who love working with kids. You'll be greeted by smiling faces who are ready to help you and your child find the perfect hairstyle. Consider us your personal style consultants! Unlike other salons where stylists are more like salespeople trying to push products or services on you, our stylists will have a consultation time with you at the beginning of your child's haircut to talk about the haircut you're interested in and learn about your child's hair type. This is also a time for our team to get to know your child if it's your first visit and for you to share any important details with us, such as if your child has any sensory differences that have made haircuts a challenge in the past so we can help create a better haircutting experience for your child moving forward!

As your style consultants, our goal is to communicate openly and honestly with you. That means as we're considering hairstyle options you like, our stylists will look at the ideas you bring in, consider your child's hair type, and may provide suggestions for you to consider before we get started. For example, we'll talk about whether the style you like is really ideal for your child's hair texture or if the style is more maintenance than you have time for on a daily basis so you feel equipped to make the best choice for your child's haircut. We'll bring our knowledge and experience to the table to help you find the perfect hairstyle for your child.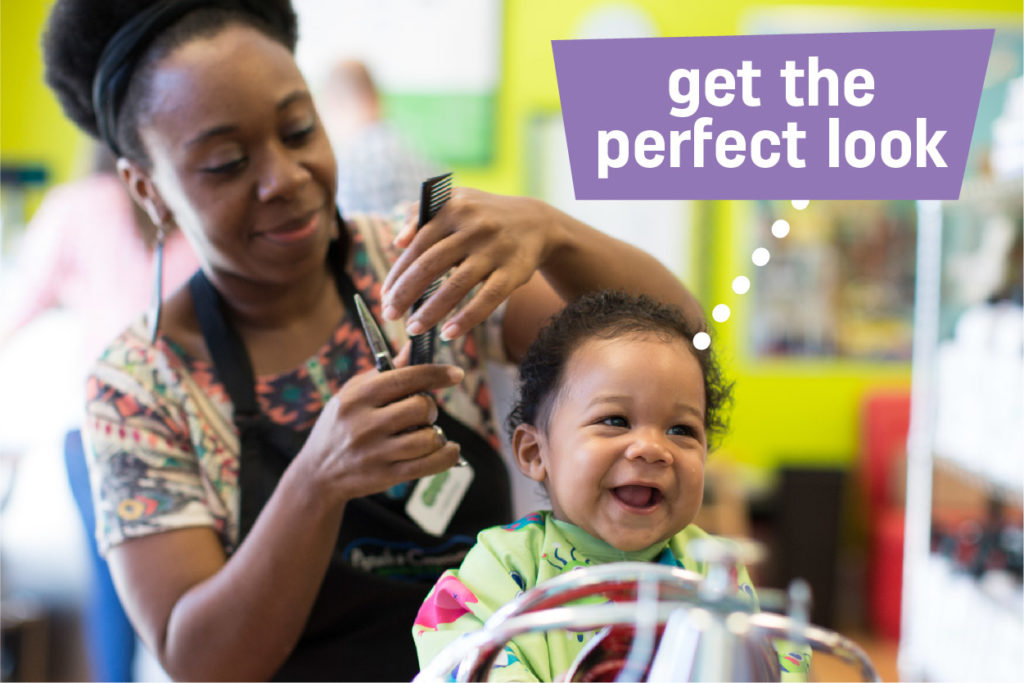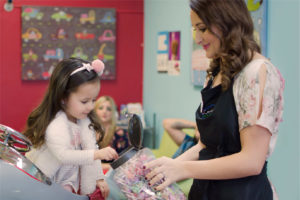 Your style consultant can also help you learn how to maintain the look at home, so don't be afraid to ask questions. We're happy to share our best tips to keep the style going after your appointment is complete. Our goal is for you and your child to love their new look and feel you have the information and tools you need to recreate the look at home. 
Are you ready for a better experience for your child's next haircut? Come to Pigtails & Crewcuts! Our stylists are ready to serve as your style consultants and help you find the perfect style for your child's hair. Contact your local Pigtails & Crewcuts salon today to schedule your next appointment.